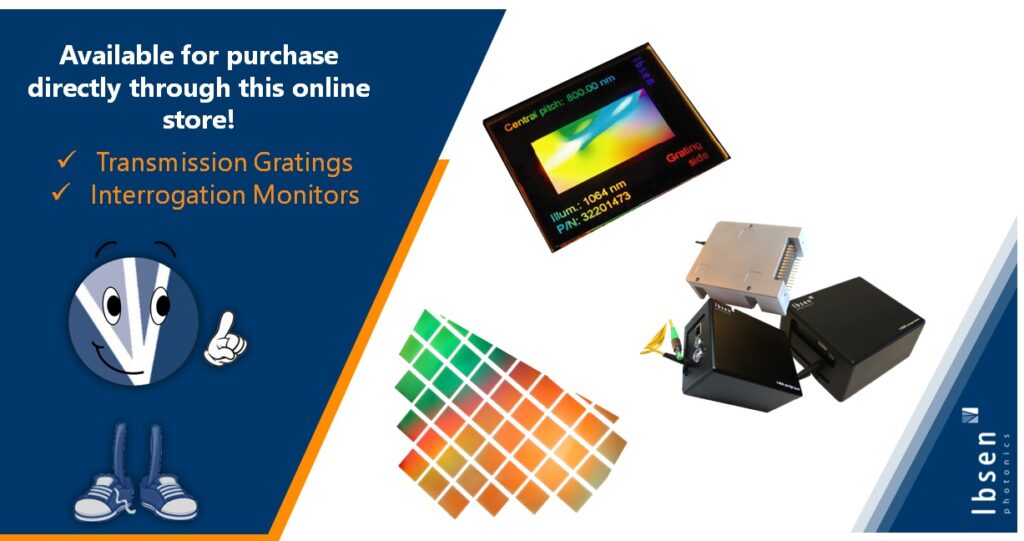 Ibsen Photonics develops and manufactures transmission diffraction grating components and grating based spectrometer modules.
Our grating components are used in a broad range of applications in diverse industries such as telecom, sensing, lasers and spectroscopy.
Our spectrometer modules are used in sensor systems and spectroscopy applications such as absorption and florescence spectroscopy, Optical Coherence Tomography, Raman Spectroscopy, and Laser Induced Breakdown Spectroscopy.
Selected grating products and I-MON Interrogation monitors are available for purchase directly through this online store.